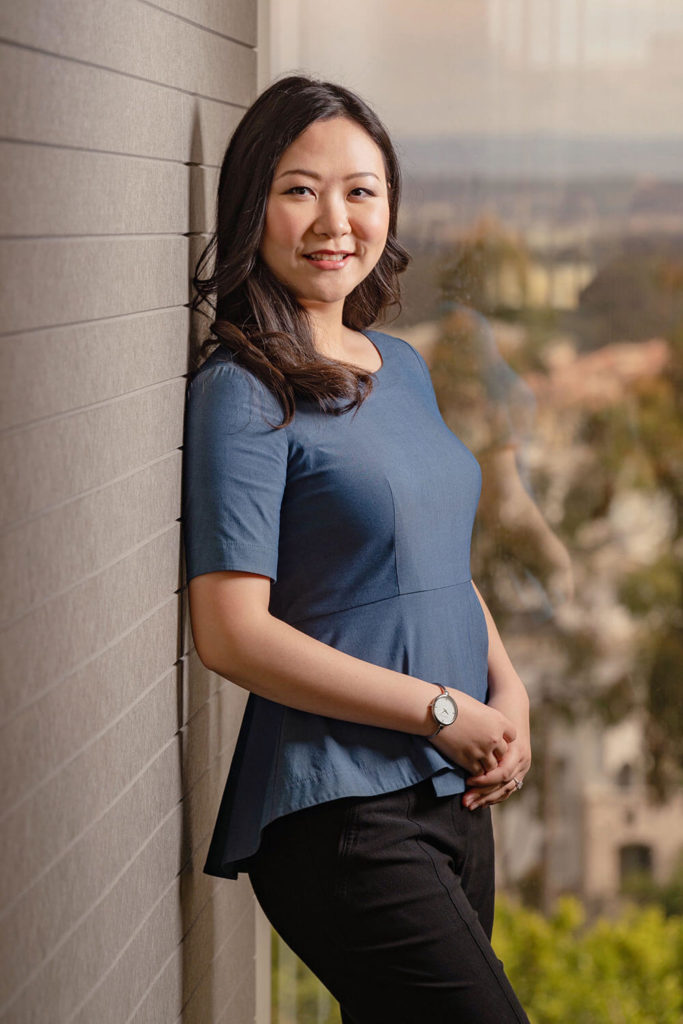 TuSimple is honored to have many accomplished women among our ranks, and we're excited to feature them as part of our Women at TuSimple series. Meet Vivian Sun, who came onboard five years ago as Employee #8 in the U.S. and currently serves as our Vice President of Business Development. Vivian was recently recognized by Women in Trucking as one of their 2021 Top Women to Watch in Transportation
You've been at TuSimple since it first launched 5 years ago. What brought you to TuSimple?
I've always been very intentional with the career choices I made. Knowing that: (1) my core strength lies in bringing people together, connecting the dots to create something from zero to one (2) I have a passion for technology, especially technology that has the potential to transform the world, have helped to anchor those choices
When I heard about TuSimple's mission and the problem the company is trying to solve, I knew that there was an opportunity for me to "catch the wave" of a growing industry, and leverage both my strength and passion.
Xiaodi (one of our co-founders and current Chief Technology Officer) brought me in during 2016. Not only was I Employee #8 in the U.S., but I was also one of the first few non-technical hires. At the time, we were in the earliest stages of a start-up; everyone wore a lot of hats.
As someone who's always taken the initiative to identify and solve problems, I was able to observe many areas of improvement for TuSimple. I started by building out key corporate functions such as HR, Legal, Marketing, Business Development, and Operations. Building out these functions allowed me to understand how each area supports the business, as well as how all the business units work together. Later on, we brought on very experienced experts in each area to support the tremendous growth we achieved during the past few years.
How has your role evolved since you joined the company?
One of the most valuable experiences I've had at TuSimple is being able to grow with the company, expand my skill sets, and rise to the challenges of the different phases of the company.
Building out our corporate functions in the early days gave me an overview and holistic understanding of the business, which in turn enabled me to quickly identify issues as they cropped up, bring the right people together to solve these issues, and move things forward.
As the company has evolved, so has my role and skill set. I started focusing more on the commercial aspects, building the upstream ecosystem with our OEM and Tier 1 partners, ensuring we have a strategic path to commercialization, and establishing long-lasting and mutually beneficial business partnerships with our customers through early adoption programs and reservation programs. Now, I spend most of my time on the planning and execution of our go-to-market strategy.
The evolution of my role has also given me opportunities to learn from and work closely with many of our leaders here at TuSimple. I could not be more grateful to be part of this team and have witnessed the most amazing growth in the past 5 years.
One of TuSimple's key competitive advantages is its strategic partnerships with a variety of stakeholders, which certainly would not have materialized without your leadership. What is your approach to building successful partnerships?
My approach is based on my core values on building any relationships:
Trust: Building trust always comes first. You need to have a problem-solving mindset and genuinely care about your customers' and partners' success. It's important to ask questions: What are your pain points? How can we be helpful to address these issues?
Patience: Change is scary but it can fuel the most unbelievable success. Organizations take time to understand the value of something as revolutionary as autonomous driving technology. It's not just about the technology itself, but also the changes it might mean for the customer's organization. Try to facilitate conversations around change management.
Tenacity: Organizations don't tend to make transformational changes overnight, either. I spent 3 years building one particular customer relationship– we had many meetings, demos, and updates. They were interested, but needed time to work through their internal processes. We understood that and made sure we worked with them along the way until they were ready to come onboard.
What do you think sets a great business development team apart from a good one?
To me, the role of business development varies across different companies. Even within the same company, it can change as the company's objectives and needs evolve over time.
A good business development team is one that can identify new opportunities, connect the dots, and serve as the growth engine of the company. It should also embody a spirit of service and of building partnerships within the company; by identifying pain points faced by different teams and the company as a whole, and bringing solutions that address those pain points to the table. It also serves as the liaison between external partners and internal stakeholders to make sure that we are here to deliver our commitments to customers and develop products that meet their needs.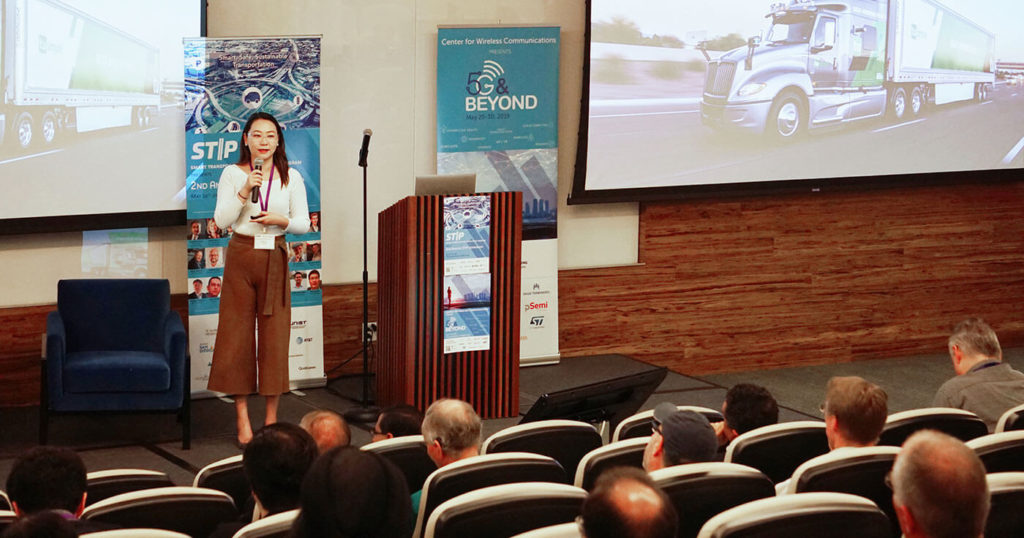 How has your identity as a woman in tech and AV played a role in your career?
I remember being at one of my first industry conferences, the Autonomous Vehicles Symposium, and making my way to a panel hosted by the Autonomous Trucking Subcommittee. When I walked into the room, I found that it was filled with 100 people who looked very similar. I told myself, these folks in this room are going to become my best friends and they did!
The connections and friendships I have established within the industry have gone beyond my expectations. I've found that once the conversation gets going, it very quickly becomes all about the subject we have in common and are passionate about — autonomous vehicles.
Taking the first step (entering a room, kicking off a presentation, or striking up a conversation) can be intimidating for someone who doesn't "fit in", but once you've taken it, you will feel so confident and comfortable because most people are very kind and you have to lean in with trust.
I have to say, me being unique does make it more memorable!
As one of the founding members of TuSimple's Women's Committee, what have been some of the most rewarding aspects of building this initiative?
Being able to start a dialogue on employee engagement and well-being has definitely been rewarding. With all the work we have ahead of us, people tend to get caught up with the day-to-day, which is of course absolutely commendable. However, it's important to check in and reflect on how we are doing as a community.
As a leadership team, we should take more responsibility and ensure that as an employer, we're doing what we can to provide employees with the support they need. We want to foster an environment that is productive and dynamic, and encourages employee engagement.
Posted by TuSimple